Top tips for growing your career
when working fully remote.
forced but reluctant employees to return to office are seen as "talent abandon ship"
Candidates
Career Advice & Tips
Companies forcing reluctant employees to return to office are seen as "talent abandon ship"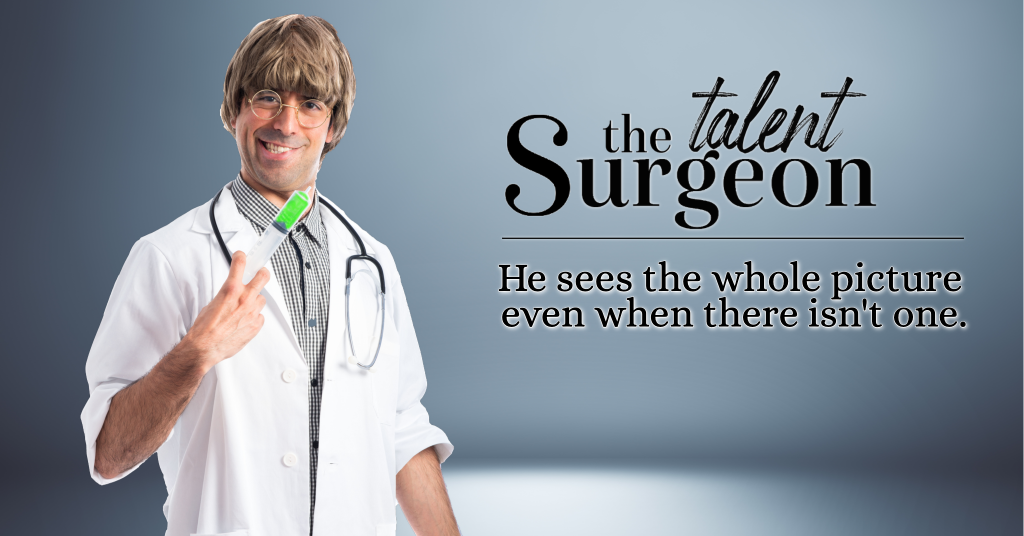 By Emmanuel Perez, a.k.a the Talent Surgeon.
The Talent Surgeon is a contributor ghostwriter for People Place, among other well-known HR digital magazines. The Talent Surgeon gets diagnostics directly related to our day-to-day lives and he surely delivers the right antidote right in time over and over.
Fully Remote vs Hybrid vs Office based
any preference for a particular work environment has quickly become a hill to die on. Companies forcing reluctant employees to return to office are seen as "talent abandon ship", which, in confluence with other factors, has grown into "the Great Resignation" continuing to ravage organizations worldwide.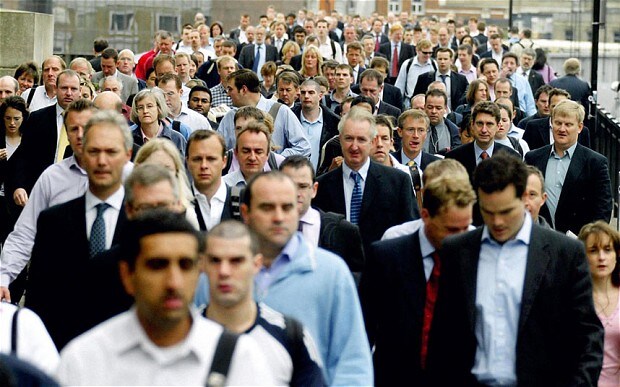 They are many common misconceptions when it comes to the disadvantages of WFR (working fully remote). Among the top is probably the disadvantage when it comes to career advancement. You can't argue with the detractors; when over dinner and several bottles of wine they suddenly turn into "Elite Career Consultants" (like those who overflow Tic-Toc, and YouTube nowadays with little to no previous experience in the HR sector)
They tilt their heads and mumble  "Yeah… WFR (working fully remote) is very cool… but is a career killer… there's no -face time- with the Managers, no extra points for showing up early and staying late, no after-work happy hours to build team connections.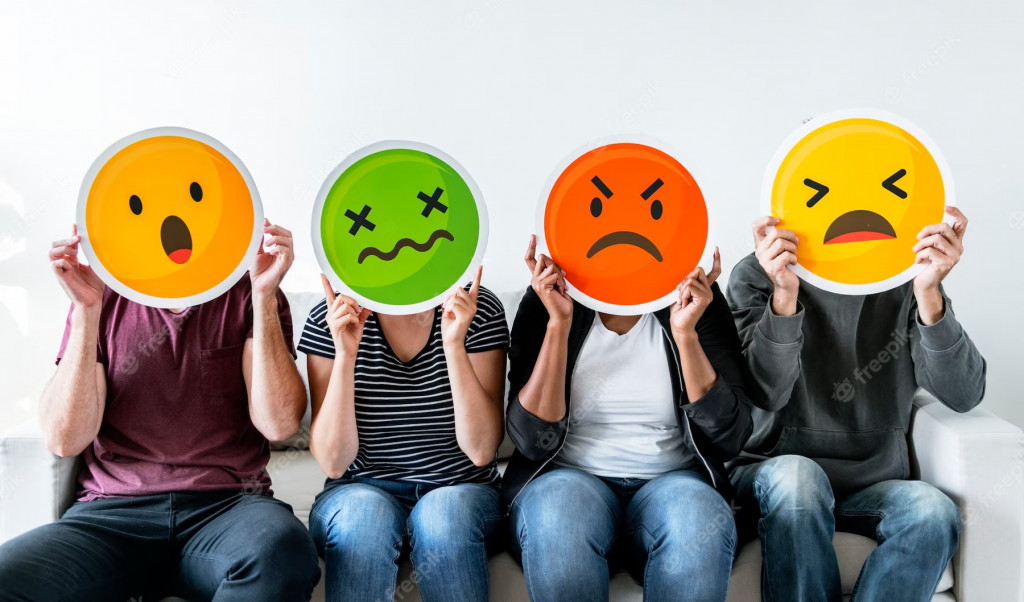 They are after all arguable statements that have applied to what we have known as the "traditional normal" until the Covid19 swiped all that away to bring "the new normal" into the working scene. What the naysayers have overlooked on other hand are the immediate unique benefits that WFR presents for any employee and employer. So let's disrupt the forced compliance for those that are at the crossroad of choices "go back to the office by employer request" or "starting new elsewhere".
And for the fresh graduates out there, keen to put their signature on a full-time work contract, but a lot less keen to spend 5 days a week and 45 meters far from the nearest window just overlooking a patio…
And yes, why not? also for the Hiring Managers who have the power to offer WFR when hiring new talent.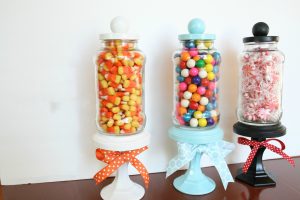 WFR immediate benefits.
Schedule
When you're in charge of your own schedule, you tend to have more time and energy to invest into learning new skills, building your personal brand, or considering moving up the career ladder within your current company.
Less Commute Stress
The average one-way commuting time in the Czech Republic is 27.1 minutes—that's nearly an hour each day spent getting to and from work, but it doesn't end there.
According to Auto Insurance Companies, commuters spend about 100 hours commuting and 41 hours stuck in traffic each year. Some "extreme" commuters face much longer commute times of 90 minutes or more each way. But time wasted commuting is just one of the downsides of getting to and from work. According to health studies, more than 30 minutes of daily one-way commuting is associated with increased levels of stress and anxiety that occur when we are worried about being late. Where are those levels of stress and anxiety going when you finally reach your desk at work? Well…I leave it for you guys to guess!
Better Work-Life Balance
You use the extra time to invest in yourself and your well-being, finding a healthy balance, your stress levels drop down and with it the hormones that your brain produces. The brain relies significantly on proper hormone balance to function appropriately. Your career depends on it.
WFR workers tend to be happier and show to be more loyal, this is in part because working from home has been shown to reduce stress and improve relationships, among many other things. In addition to personal health and well-being, relationships between colleagues and supervisors can also be more positive without the distractions and politics that come with office work.
According to statistics, 72% of employers who implement WFR say it has a significant impact on employee retention — in short, when employees have the option to work remotely, they stay with their employer well beyond the 4-year mark.
Location independence (for some)
One of the great benefits of telecommuting is access to a wider range of employment opportunities that are not limited by location. This is especially useful for job seekers who live in rural communities and small towns where there are few local job opportunities.
Positive Environmental Impact
According to Gallup.com 3.9 million employees who worked from home at least half the time before the pandemic reduced greenhouse gas emissions, equivalent to keeping more than 600,000 cars off the road for an entire year. For those who work at least partially from home, as many as 7.8 billion vehicle miles are not driven each year, avoiding 3 million tons of greenhouse gases (GHG) and saving up to 904 million euros in petroleum bills.
Improve Inclusivity
Remote work allows companies to embrace diversity to another level by hiring easily employees from different socioeconomic, geographic, and cultural backgrounds and perspectives which can be difficult when hiring is limited to specific locations that not everyone is willing or able to afford to live nearby.
Money Savings
People who work from home half the time save about 3,700 euros a year. Gas costs, car repairs, transportation, parking, eating and take-out lunches, and more can all be reduced or eliminated from your expenses. These savings add up to put more money back in your pocket. The savings don't just benefit employees. As more companies allow their employees to continue to work remotely they will also see significant long-term cost savings. According to Global Workplace Analytics, a typical company can save between 7- 10,000 euros per year per employee who works from home at least part-time.
A Customizable Office
The ability to create a comfortable home office is a fantastic benefit of working remotely. Whether you prefer working stretching your legs on your sofa, being able to change rooms, or the possibility to work outdoors on your terrace or park across your street.
Increased Productivity and Performance
When done right, remote work allows both companies and employees to focus on what matters most—performance. We all know that unfortunately, the office environment do create "false positives" that unavoidably always lead to bias and favoritism.
I wanit all, I wanit now! 
We know you do, and we wanit too… But let's hold to our hats for a moment, and now that we have covered some of the benefits of WFR, let's clarify the challenges of career advancement in a remote setting, along with advice on how to leverage both to succeed.
Either if you work for a "remote-friendly company", or a company that offers "hybrid- mode", your best success starts with working for a "remote-first" company*.
*"Remote-first" is an organizational strategy that makes working remotely the primary option for most or all employees. By definition, remote-first means that few (if any) people are regularly required to perform their jobs from a centralized office. Employees instead work from another location, such as a home office or co-working space.
And now the Why…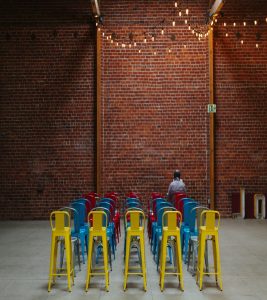 A remote-friendly company allows remote work.
At a remote-friendly company, the managers and most of the team are likely to work from either the company's headquarters or from one of its offices. Therefore your company may allow you to work remotely either fully or hybrid mode (hence the "friendly" element).  Company's processes, tools, meetings, and information sharing will revolve around the office.
This is when remote teammates often feel excluded from important "momentun" meetings and company decisions, even if that's not the intention is very often unavoidable due to the fast resolution business needs.
As a consequence, there may even be a natural bias toward promoting people who work in the headquarters. (we are not going to spell out now the why…)
A remote-first company empowers remote teammates (it's in its DNA)
By contrast, a remote-first company doesn't just allow employees to work remotely—it will empower them to. There is no loss of "momentum " or information sharing as remote-first companies make asynchronous communication their default way, ( this is when employees can check and respond to messages at a time that best suits them) in their particular time zone. Tools, processes, and meetings guarantee remote teammates exactly equal opportunities to contribute to ideas and to receive information equally. As a matter of fact, sometimes the company may not even have a physical office at all. Hence when it comes to promotions, remote and co-located teammates face the same chances.
Auch! Did I hurt you?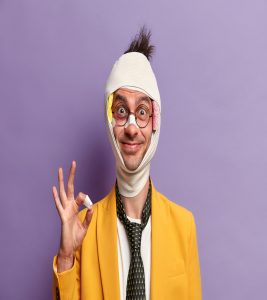 We know it hurts to face reality, and we didn't do it on purpose, so here is (a virtual bandage and a cuddle)… take a sip of water and carry on reading.
With the right strategies you can still flip these challenges on their head and use them to your advantage to eliminate the barriers of remote work: lack of visibility, lack of chances to foster in-person relationships, and yes, why not the lack of "watercooler serendipity".
Hard work but here's how!
Become your own advocate:
Sit down with yourself and get clear where you want to go with your career. What's your job title and what you want it to be. What skills you need? how to get them? Request a one-to-one with your boss and ask what further steps you need to do for your career.
Build a personal scorecard to track the areas you want to improve and report on your progress monthly.
Have documented wins diary to add to your scorecard showing how your work impacts the business', bottom line.
Make sure you build a consistent narrative. (if you are going to be changing the scorecard each week, it will not have an easy narrative to follow.) Consistency is key, each week should build on the next.
Analyze who needs to hear about your wins or success stories and make sure it reaches them. (for example, other departments that can benefit from a contribution of yours)
Make sure you sincerely thank people who have helped contribute to your wins, for little that can be.
Master asynchronous communication:
Generate a weekly update to share with your boss and/or team showing the status of your most important projects.
In your emails, team updates, and project briefs keep it short, yet comprehensive to provide people with all details needed—include answers to follow-up questions.
Avoid ambiguity always. Work hard to make your communication crystal with no room for confusion, (it will avoid delay in your project and, at worst, could fracture relationships)
Anticipate always questions from your boss, teammates, and/or stakeholders, and have always answers or documentation ahead of time.
If you want to explain an idea visually—like your thought process behind a new design consider to document it with a video walk-through.
Get personal with colleagues:
Suggest virtual lunch dates with your teammates not work-related and just catch up or to know the new ones on a personal level.
On scheduled meetings, don't jump straight into your agenda. Making an effort by asking the person how they are and find a personal connection point.
At times the camera poses a barrier preventing people from opening up like they would in person. Look out for verbal and non-verbal signals for how people feel. If you sense something's off, show you are perceptive and ask if they're okay, like you would in the office.
Try using the one-to-ones with your manager as a safe space to open up let him know you a little better or make sure the connection with him still at the same level.
Extend your network:
Maintain online communities with colleagues (Linkedin, Facebook) by starting or contributing to conversations.
Provide value and help people out with small actions, like contributing on an article or if someone has a question about to dealt with something, share your advice.
Use Twitter as your virtual watercooler to share your thoughts on your industry and subject matter expertise. Contribute to conversations that are happening in your industry.
Schedule virtual (or in-person) coffee dates with colleagues, counterparts or people you respect in your industry.
Ask at work to attend industry events together with colleagues, go out of your way to proactively meet people in your industry.
Become a problem solver:
Don't be afraid to jump in and solve a problem if you spot it while your teammates have missed it. Showing initiative over time will get you a reputation of problem solver.
When you solve an important problem make sure to let people know via communication app, or during your next one-on-one with your manager.
Share with your team documentation on how you've solved the problem, make sure relevant stakeholders have full visibility. Provide clear description of the problem, your steps, and what the results were.
Keep a running document with all your actions on problem-solving over the past quarter. Have it ready for your next review to showcase your problem-solving skills.
Be proactive, not just reactive. If you spot a problem that consistently reoccurs, try to come up with a solution to prevent the problem from happening in the future.
Be ready, future-proof your career
There's a quiet revolt brewing against traditional office jobs that many employers are not aware of. People are tired of open office plans, unreasonable commute times, and the struggle of doing the best work within the limitation of 9 to 5.
The rise of remote work has been a direct response to the pains of the modern workplace, the offices with perks, and all the bells and whistles are no longer good enough for what people really want: flexibility!
Learning how to be successful remotely will be key for your future, but there is a downsize though…you may find it impossible to ever go back to an office again…