5 ways to cut through the Recruitment Noise.
If you you don't get throw them there is a reason why.
Employers
Hiring Strategies
Recruiting
Recruiting & Retention
Travel on any commuter train and you're likely to see them. They're bright, vibrant and in my day, they used to be quite small but now it's fashionable to have them big enough for everyone to see. I am, of course, talking about headphones. They're the 'must-have' accessory for your phone or tablet to show people that you're a real connoisseur of music.
Actually, they're just there to cut out the noise and waffling of the elderly couple who are complaining about how difficult it is to get a doctor's appointment nowadays. But, they do serve a purpose, and in our galaxy, in Recruitment Terms, candidates have metaphorical headphones to cut out the recruitment noise from firms they don't want to hear from.
So, how do you get through to these people without ripping the headphones from them? The answer is simple. Create an anti-noise recruitment strategy by following these 5 tips.
1.Create a referral programme.
Who are your biggest advocates? In an ideal world and if you're running your business in the right way, then it should be your employees.
If we think about job candidates as consumers, then they're more likely to take notice and listen to the recommendations of a friend than they are a generic job description posted on a job search portal. Peer-to-peer influence plays a greater role in the decisions that consumers make than ever before and the same applies equally to job searches.
Having an employee referral programme allows your existing employees to recommend candidates from outside of the business for the positions you have available. The employee then gets a little something to say 'thank you' upon the successful completion of the new employee's probation period.
Such a scheme provides you with a number of benefits:
You're likely to get a better quality of candidate as the referring employee knows what it takes to work at your organisation so they should only refer people they know will fit in.
You get put in contact with candidates who are similar to your existing workforce.
Your existing employee feels more motivated by the reward.
The candidate is more likely to stay for a longer period if they're working with people they know.
If you would like to know more about setting up a referral programme, then please get in contact with us.
2.Harness your network/data.
Here's a common phrase that companies like to use when they're giving a candidate some bad news, "Thank you for applying, but unfortunately you haven't been successful on this occasion. We will keep your details on file and be in contact should anything suitable come up."  Now. How many times has that 'file' been called the WPB – the Waste Paper Bin?
It's true, some candidates probably do deserve to have their details shredded but if you have an appropriate candidate management data system in place, then why not search that for previous candidates who might now be suitable?
They've already shown a willingness to work for you by applying for a previous position so they're going to be far more receptive to hearing from you than if you contacted a random stranger. Plus, if you gave them constructive criticism as to why they were unsuccessful the last time around, then they may have gone away and worked on that weakness.
You also need to consider the reach of your social network. Again, those people who are connected to or follow your business on social media channels are already interested in your brand and due to the way social media algorithms work, your messages are more likely to appear higher in their news feeds.
3.Cut the jargon
I've had to use the word 'jargon' here, rather and a swear word, but the point is you've got to cut out unnecessary buzzwords from your job descriptions. If you tell it as it is, then candidates are more likely to respect you for it.
We're not saying you should go as far as some of these brutally honest job adverts – even if they are funny and gained a lot of media attention – but hiding behind corporate speak and being vague in your job postings is only going to put people off.
The smart candidates will see through the jargon, read between the lines and come to the conclusion that you don't really know what the job entails or who you're looking for. This will immediately put you on the back foot and they'll reject your job posting as spam. It will become just another one of the thousands of job posts that have to be re-advertised a number of times, because if you're not specific in who you want to fill the role and what the job involves, then how will you know when you find the right person?
4.Get creative
Let your creative juices flow and advertise your job in a unique and innovative way. Rather than simply posting a job description online, why not have a video from the MD appealing for candidates? If you're feeling really bold, then you could gamify your recruitment process to attract a more diverse range of candidates. The other benefit of gamification is that it can remove unconscious bias from the recruitment process allowing you to see candidates for their true worth.
As well as testing cognitive thinking and problem-solving abilities, gamification is a great way to attract media attention to your job posting. This will help it cut through the noise and deliver a brand experience that will stay with candidates even if they are unsuccessful. It will make them more likely to get in touch with you again when you advertise for other positions in the future.
The one thing you do want to take into consideration is how your 'creative' job advert fits in with your brand personality. If your business is built on doing things the old-fashioned way – and there's nothing wrong with that – then do you want to appeal to candidates who are attracted by the wiz, bang, wallop of a creative job advert?
5.Be personable
Know your candidates, quite literally if you can. Employment agencies can play a big part in building that connection but once contact has been made, you want your business to come across as personable.
Once again, we come back to how digital tech has changed the way people want to be spoken to and contacted by businesses. They want to have a personal relationship and feel connected to a brand and tribalism can often take over and influence who a candidate chooses to interview with and who not to.
By treating each candidate as an individual you're more likely to attract the person that you're looking for. Just think how off-putting it is to receive an email that says, "Dear candidate, thanks for applying and please fill in a few more questions…".
Wouldn't it be better to have the following drop into your mailbox, "Dear Neil, Thanks for applying, we really appreciate the time you've taken so far. We'd like to ask you a few more questions regarding the skills you mentioned, namely (x, y & z)"?
Such a response doesn't mean that you have to hand type every email as there are tools that can automate a lot of this for you, but it just needs a little bit more time and consideration.
Even before they apply, if you were emailing a prospective candidate 'cold' you could adopt a similar approach by highlighting a skillset that you notice they've got. It's the personal touches that will go a long way in helping you cut through the recruitment noise.
If you would like more information about anything covered in this article, please get in touch with us and through our tailored services we can help you get your anti-noise recruitment strategy in place.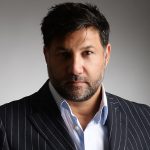 This post was written by Tomas Cides Jimenez, Managing Director at People Place.
Tomas joined the Group in 2007 as a Senior Recruitment Consultant and has been successfully working his way up to his current position. Becoming responsible for entire business operations within Central Europe and Western Europe. Working closely with managers at all levels in the clients' portfolio to ensure the business delivery and client satisfaction is always at the highest standards. To follow Toma's blogging articles you can subscribe by clicking the box on your right or register with us.  Or why not connecting with Tomas on Twitter or LinkedIn.